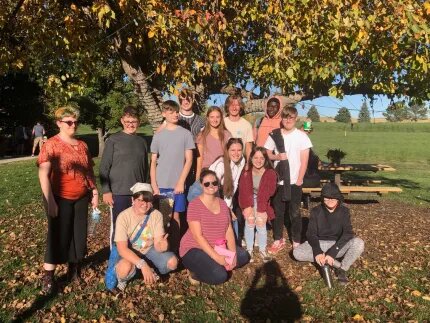 Smoky Hill UMC has a dynamic youth program to engage youth on their faith journey and walk with them through the adolescent years. We offer many opportunities for learning, service, and fun.
All youth are welcome! The group is a community where youth can navigate life's struggles, serve others in mission work, have fun, and grow closer to God.
Our ministry is centered around faith, fun, and service. Our goal is to help the youth create strong relationships with God and with one another.
Sunday School - Sundays from 9:00 - 10:00 a.m. for Middle and High School students in Room 216.
Youth Group - Sundays from 6:00-8:00 p.m.
for Middle School and High School students throughout the school year.
Sunday Supper - Sundays from 5:00-6:00 p.m. is a time for High Schoolers to deepen their faith while enjoying dinner together.
SPECIAL EVENTS & PROGRAMS
Youth Sunday
30 Hour Famine
Winter Retreat
Summer Mission Trips
Youth Day Out (summer)
ALL youth are welcome and invited to join us! We welcome and affirm all youth no matter their race, ethnicity, sexual orientation, gender identity, faith background, or abilities. God's love is unconditional and our group strives to be unconditional in our love.
Follow us on Facebook and Instagram! Resources
Contact us at Youth@smokyhillumc.org.